XSole PTI Pack
In the XSole PTI Pack box you will find your pair of XSole insoles, an integrated lone worker electronic device, a ghost device (orange plastic part), a Qi contactless charger and a mini user guide.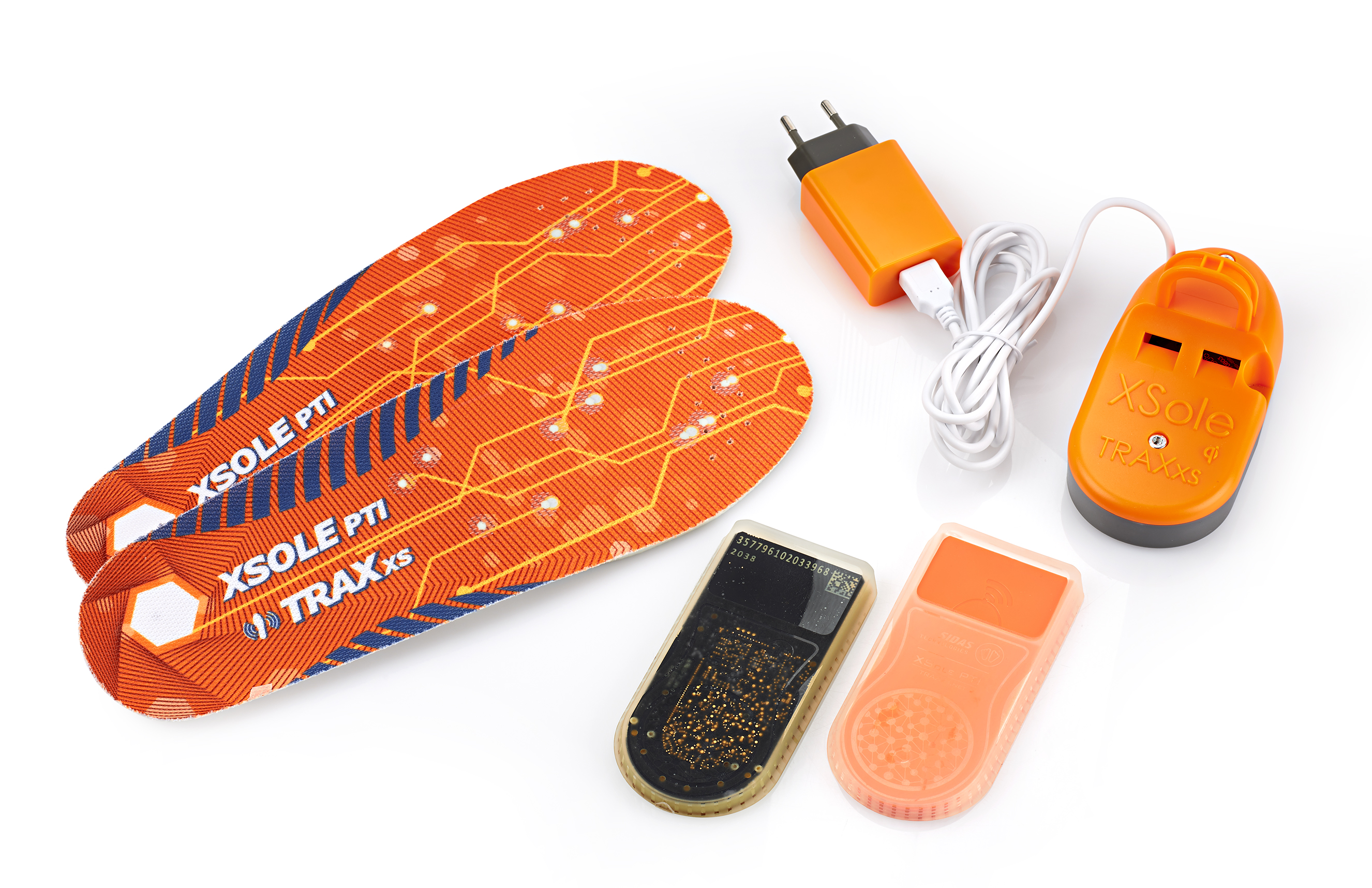 You can read the technical sheets of the different elements to better identify them.
Most of the time, upon delivery, the electronic module is already stuck under the right sole and the ghost module under the left sole.
Protection plan
Depending on whether your protection package is materialized or not, a 12, 24 or 36 month activation card will be joined into your package with a letter to guide you in its use.
If the activation of your plan is done remotely, its validity period is already visible from the XS Manager account that was created for you.