While working on the ground (lying down or kneeling), no pre-alert will trigger as long as your foot moves from time to time.
If it still occurs, all you have to do is to move your foot.
Depending on your activity, several solutions are possible to reduce the number of pre-alerts.
Squatting postures and knee(s) on the ground
The detection time setting can be increased between 50 or 70 seconds in the XS Manager application.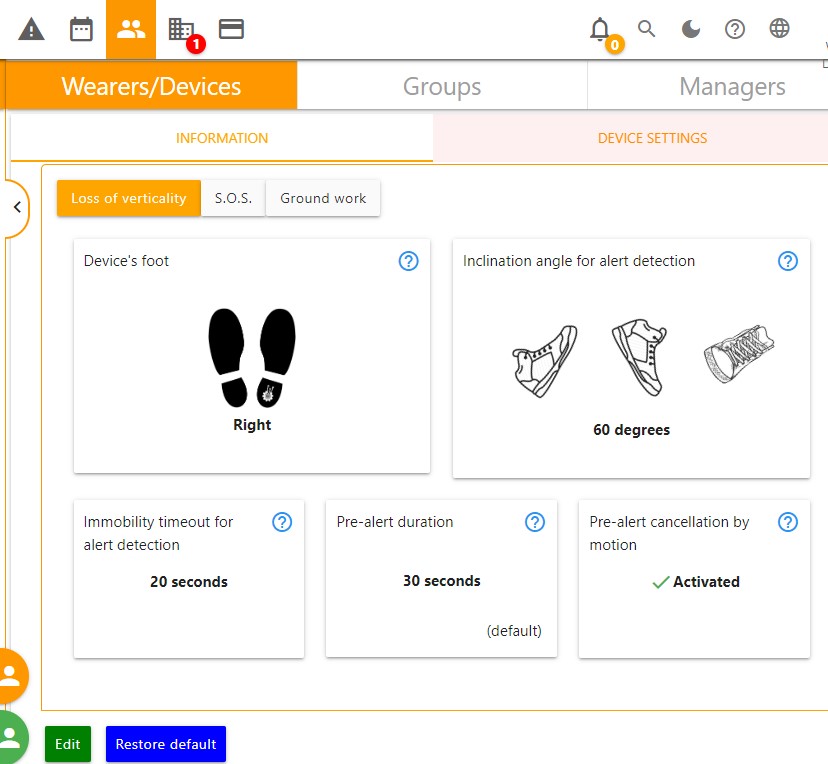 Lying down
For people who have to stay in a lying and motionless position for a long time, the Ground work function temporarily deactivates the triggering of Loss of verticality alerts.
The function can be activated and adjusted from XS Manager.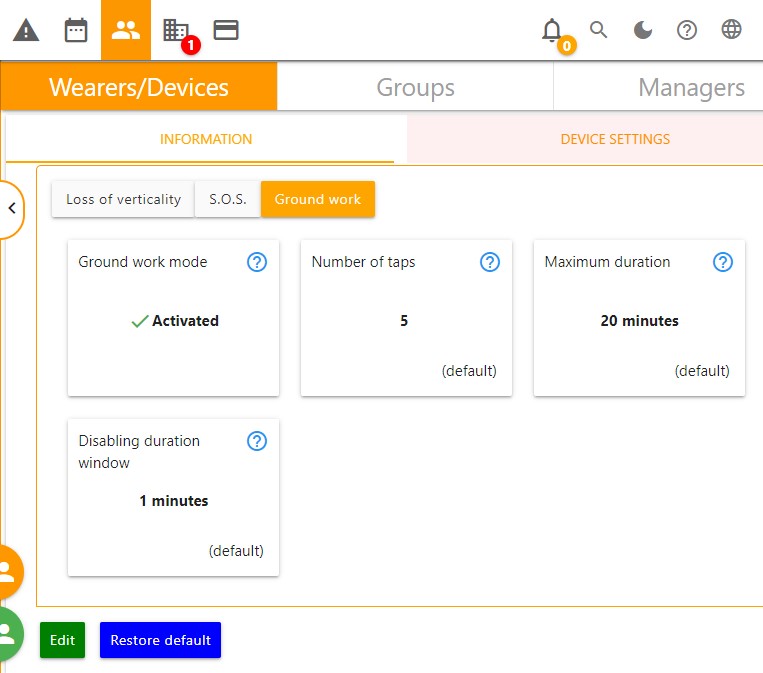 To temporarily deactivate Loss of Verticality alerts, the wearer taps the outside of the right foot 5 times against a rigid surface.
He then has 1 minute to lie down* and cannot trigger false alerts of this type for 20 minutes.
If he gets up to fetch a tool, he has 1 minute before going back lying under his work*.
These different parameters can be adapted for a site or wearer by wearer.
(*) otherwise he is again protected against Loss of verticality