These operations are only avaiable from XS Manager web access using a computer.
From the Sites menu, you can upload plans of buildings with several levels, from basements to the roof (a site can include several buildings).
( ! ) Your XS Manager account needs the right priviliges to manage XSpot beacons.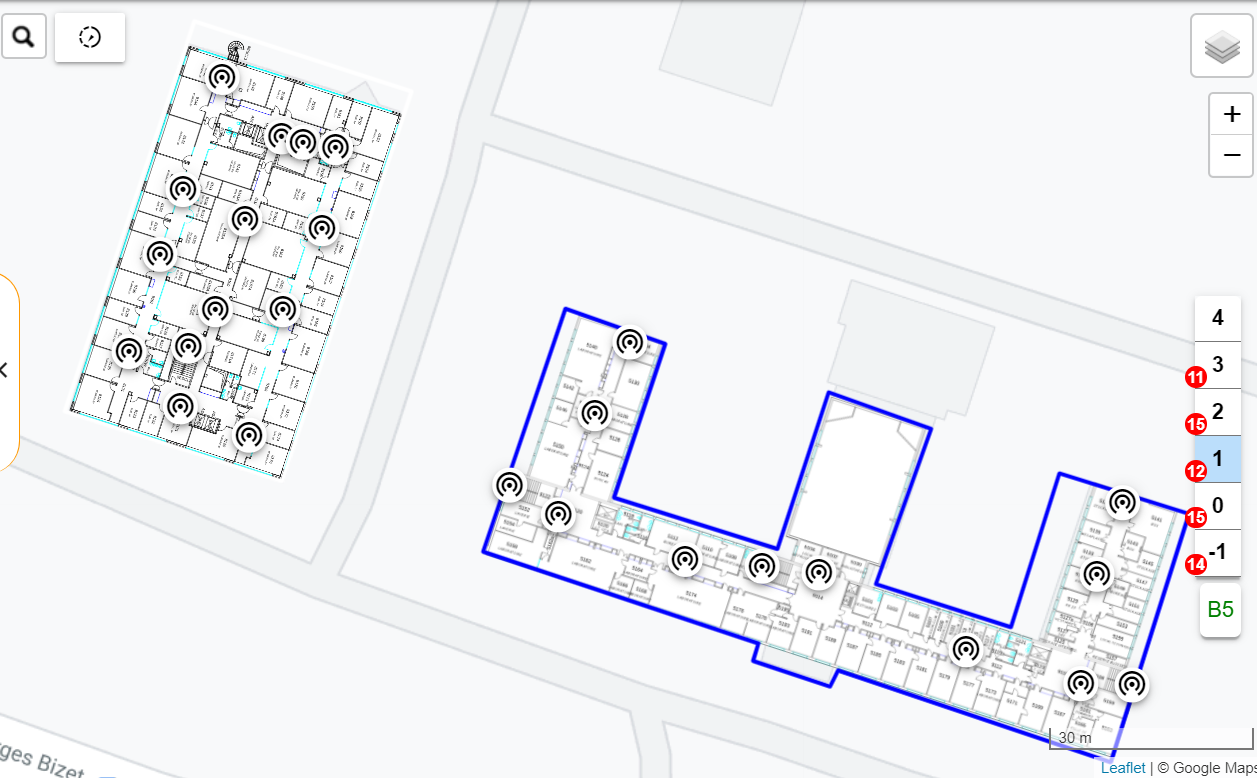 1) Create a site
From the Sites> Buildings menu, click on Add.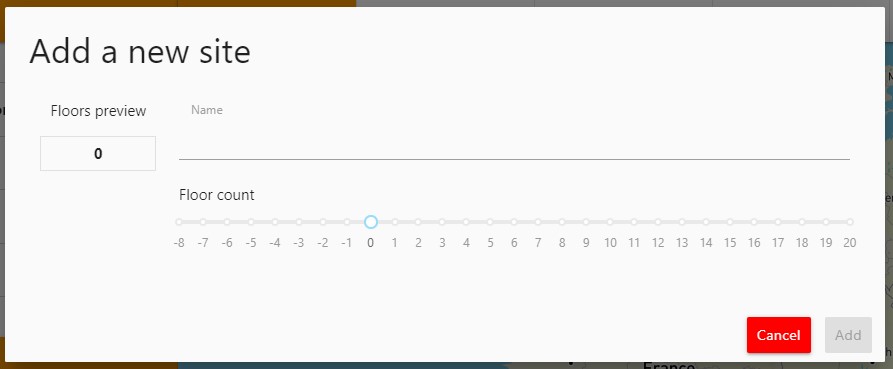 Using the cursor (blue circle) determine the lowest level (the negative figures indicate the basements) and the highest level. Give a name to the building.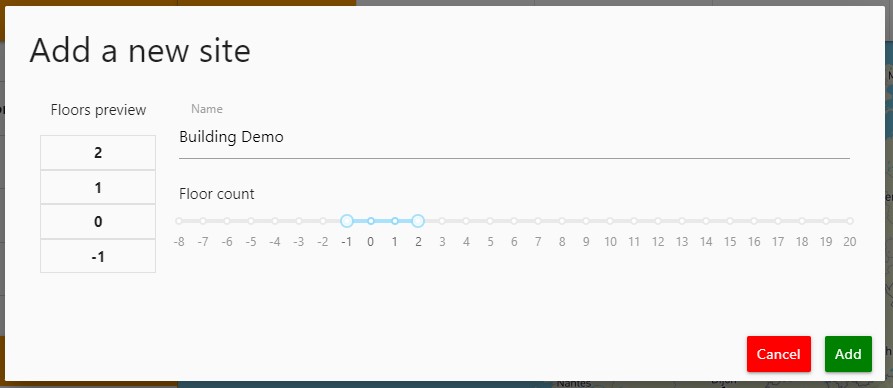 The new site appears in the list on the left of the screen:

You can add or remove floors by clicking on the pencil icon:

2) Import a floor plan
| | |
| --- | --- |
| | Before uploading the picture of a plan, you have to zoom in on the area of the building, until you can see precisely its outlines. |
You can import the image of a floor plan in the Floors box on the bottom left of the screen (click on the desired site to see it):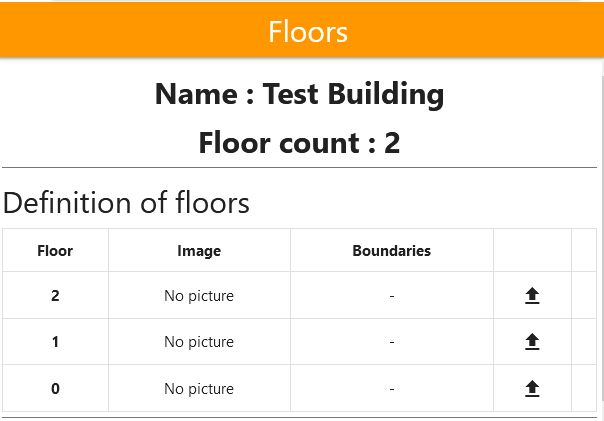 Click on the arrow icon on the right and select an image on your computer.
The image must be in JPEG format, or even better PNG format. Transparency is handled.
Once the image is uploaded and shown on the map, click on the red circles to adjust the size and orientation to match it with the building indicated on the map.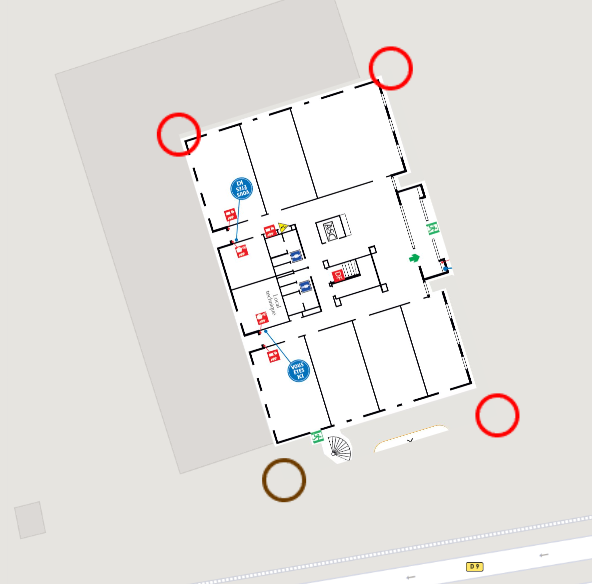 You can move the image by pressing the mouse button and dragging it.
Choose a the different map backgrounds available to better integrate the floor plan: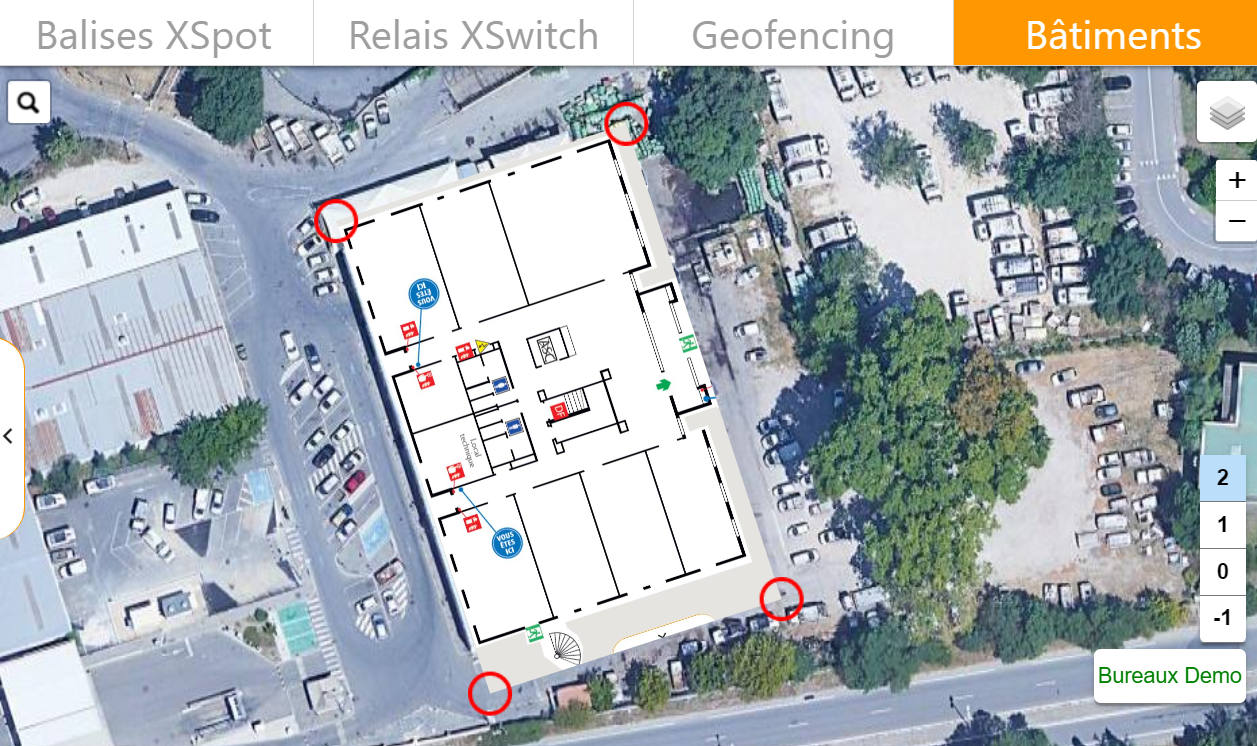 Complete the import process by clicking on the Validate icon.
You can repeat the procedure for the other floors using different floor plan images. Their sizes and shapes can also vary from one floor to another.
When you select a floor, the blue outline indicates the shape of the building on the map:
| | |
| --- | --- |
| | |
| selection of floor 2 | selection of floor 1: the blue outline takes into account the maximum size occupied by the other floors of the building (here floor 2) |