You can create new Manager accounts from the Group and People > Managers menu:

Click on the green icon at the bottom center of the screen to add a new Manager

You can then fill in the information of the new Manager: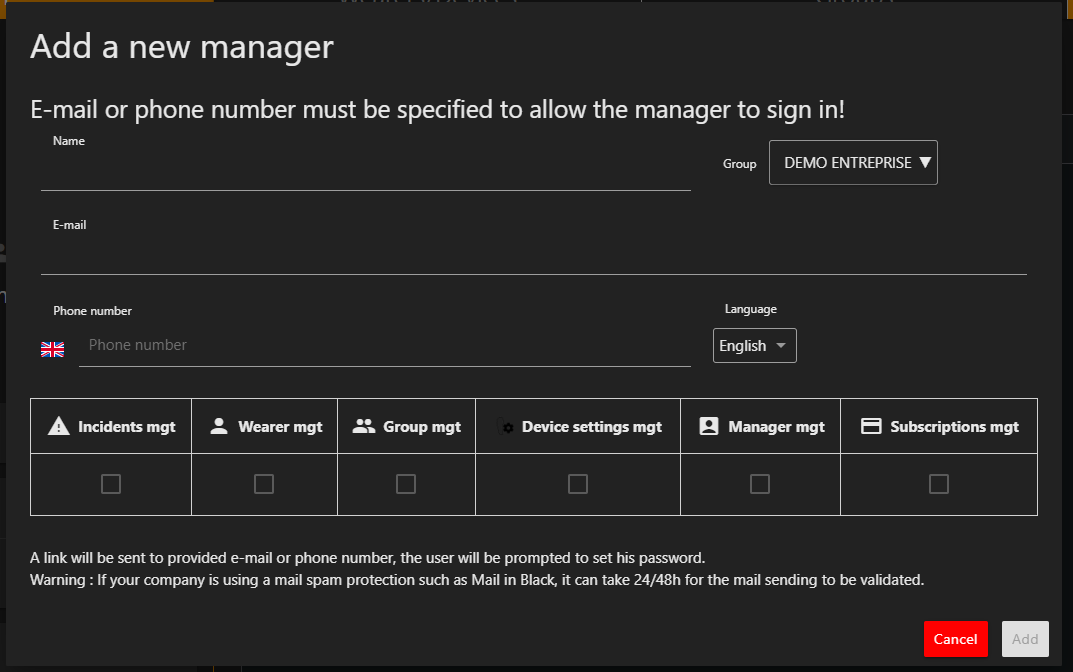 The Manager is created by default in the group where you are positioned, but can be assigned to another group to which you have access.
Access rights may be limited to certain parts of the XS Manager software.

Once the Manager account has been created, the latter receives an email and/or a text message with a default password and the procedure to follow to connect.