Battery level monitoring is an important safety point for XSole PTI smart insoles wearers. Several solutions are available to guarantee maximum continuity of service.
Autonomy performance
The autonomy of an XSole PTI electronic module with all functionalities active (Bluetooth and positive security) for a person taking more than 10,000 steps per day is at least 1.5 working days. The recharge must therefore be done daily in order to be protected the next day.
Autonomy can be extended to 5 working days without the Bluebooth functions (no XSpot beacons nor XSwitch relays used on site) and without the positive security function.
At the end of its life, when the battery has completed 500 charge cycles or is 3 years old, its performance decreases. It is therefore important to follow the consumption curve over time.
Consumption curve
The evolution of the battery level of the connected XSole PTI insoles can be followed from the History menu.


Real-time tracking
In addition to the estimated information provided by the LED of the smart insole, it is possible to assign an XS Manager account to each wearer with access rights for the management of their insole.
Each wearer with a smartphone will then be able to know in real time the battery level communicated by the insole. This also allows wearers to check for themselves the reception quality of their XSole PTI insole in unusual work areas.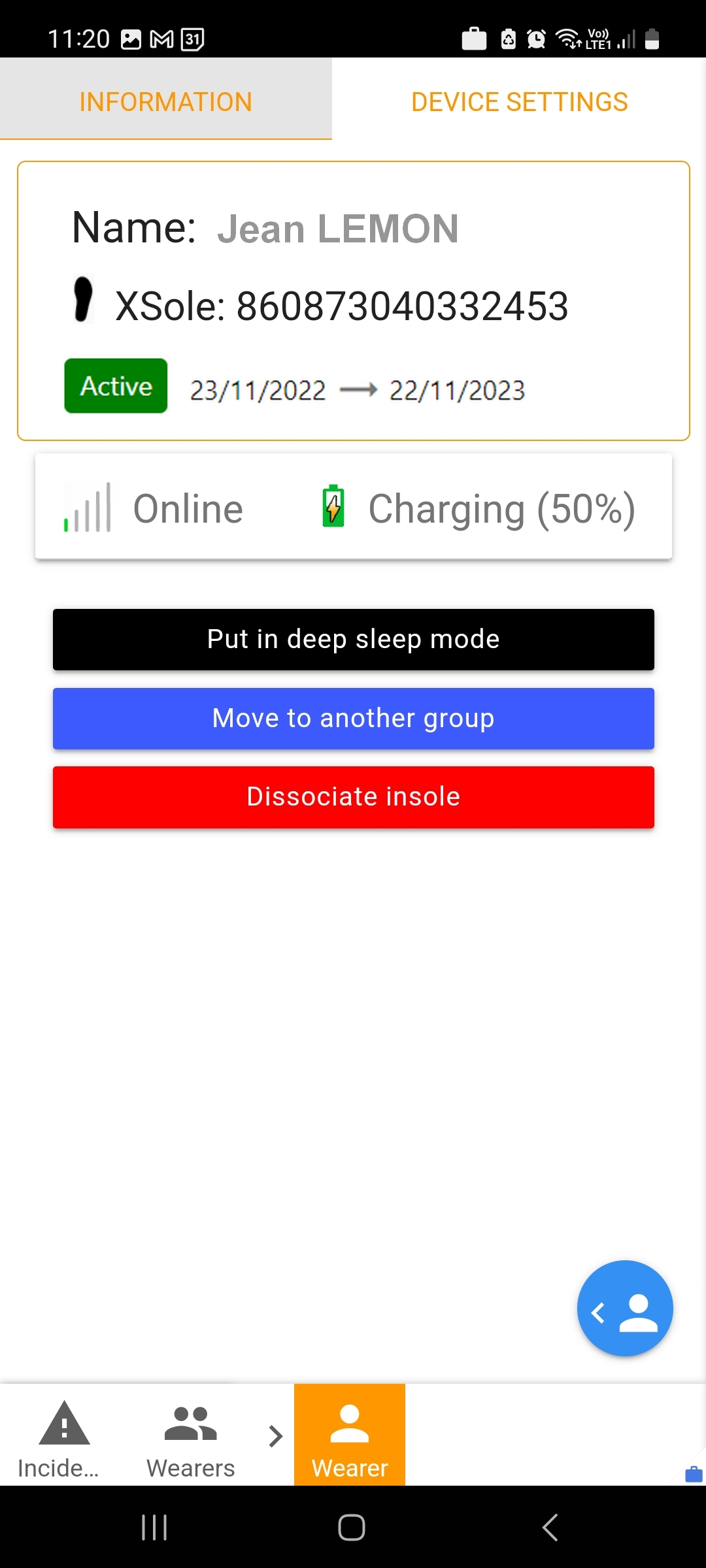 Low battery notifications
It is possible to receive notifications when the battery level drops below a certain threshold. This feature can be activated from the menu Groups and People > Groups > Alerts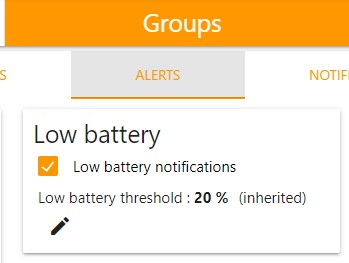 All Group Managers will be notified by the application (XS Manager smartphone application or xsmanager.net website) when the battery level of an insole in this group drops below the defined threshold (default setting: 20%) .

Notifications by SMS and email to Managers
In addition to application notifications, Managers can be notified by SMS and/or email. From the Groups and People > Notifications menu, select the "Low battery" category and tick the boxes according to the options desired for each Manager.


SMS Notifications to wearers
Wearers can also be notified by SMS when the battery of their insoles drops below the defined threshold without having an access account to XS Manager.
To do this, simply assign a mobile phone number to the wearer and select the "Low battery notification" option from the Groups and People > Wearers/Devices menu.